The regulation about the Audit of financial statements is one of the most frustrating things for business owners. Therefore, the 2014 Amendment Act on Audit Exemption in Singapore is designed to ease the burden on businesses and attract foreign investors. If you are planning to start a business here, you should see if you're qualify for this important privilege.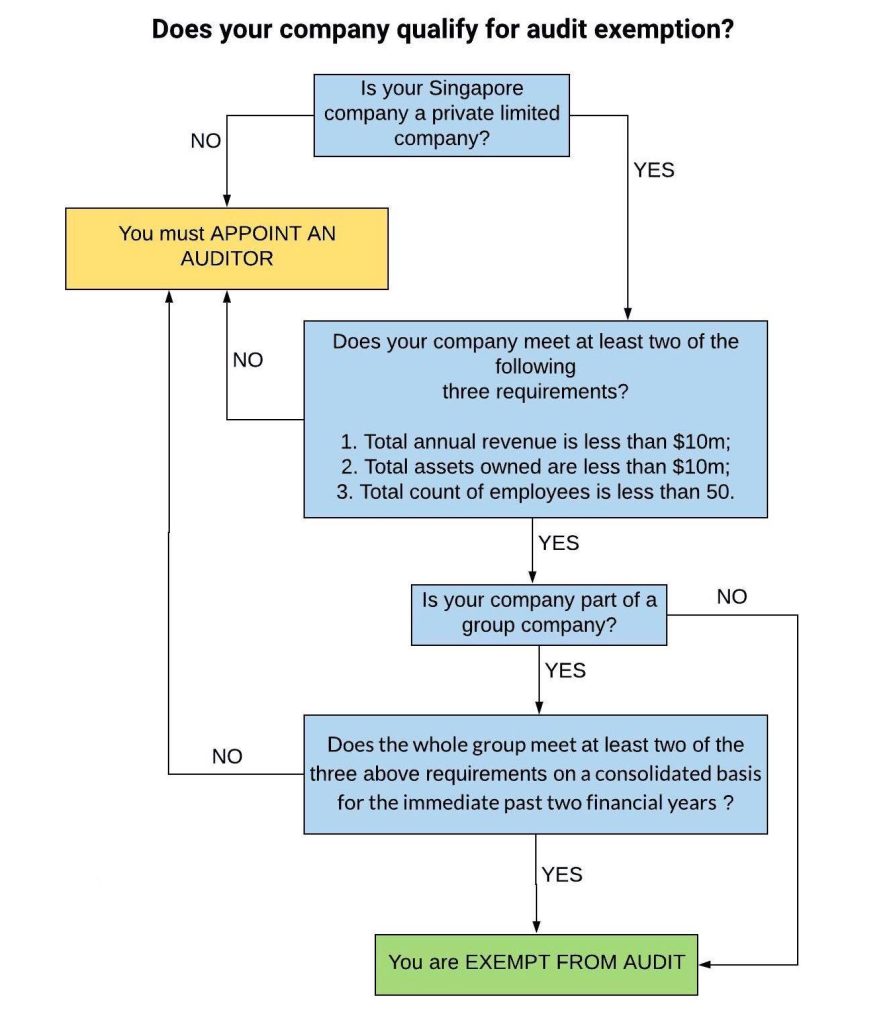 A qualifying company is a small company that is not required to appoint an auditor and must audit its accounts. A company is considered a small company if it meets at least two of the following three conditions:
The total annual revenue of the company must not exceed $10 million;
The total assets of the company as of the end of the financial year must not exceed $10 million;
The number of full-time employees at the end of the financial year may not exceed 50.
In addition to private companies, group companies (parent and subsidiary companies) may also be exempt from audit if they qualify as a subgroup according to the criteria described below.
The company must qualify as a small company; and
The entire team must be a "small group" to qualify for an audit exemption.
Once a company obtains "small company" status, it continues to enjoy audit exemptions unless the company is disqualified. A company is disqualified if it:
Cease to operate as a sole proprietorship during the fiscal year or
Did not meet the "small company" eligibility requirements for the two preceding fiscal years.
If you have any questions regarding the audit exemption for a company in Singapore, do not hesitate to contact JNT immediately for expert advice!